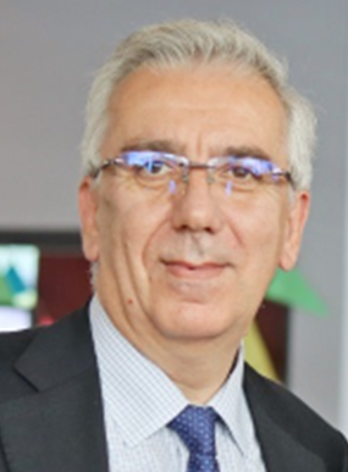 Dr. Evangelos Markopoulos,
Bio:
Dr. Eng. Evangelos Markopoulos is an expert, entrepreneur, and scholar on Process and Project Management, Enterprise Engineering, Knowledge Management, and Innovation & Entrepreneurship. He holds a BA in Computer Science, an MSc in Computer Science and Artificial Intelligence, and a PhD on ICT Project and Investments Management. As a Computer Scientist, he worked mainly in the USA and at ΙΒΜ, at Siemens, and at Bell Laboratories of AT&T. In his Academic career, he taught (Mathematics, Computer Science, and Business Management) at Queen Mary University of London (QMUL), University College London (UCL), University of Turku (Finland), and the City University of New York (CUNY) (USA), among other institutions. He has 100+ publications in international journals and conferences. He is a serial entrepreneur with international awards and distinctions. He developed several start-ups, technologies and innovations. Over the last 10 years, his prime research is on the Company Democracy Model, which he co-invented, for knowledge democratization and utilization within organizations across all industries. He is the author and inventor of the Green Ocean Strategy and the Pink Ocean Strategy for sustainable and social innovation respectively.
Title:
Knowledge Management democratization with AI-driven metaverstic gamified technologies for social and sustainable innovation and intrapreneurship.
Abstract:
Innovation and innovation management tend to be the differential factors between success and failure. In a continuous and rapidly changing world, the organization's competitiveness needed for growth and development does rely anymore on the quality and efficiency of products, services, and operations, but on the ability to lead the industry and the market with new and original innovative contributions to the economy, the society and the environment. In a period that the winner takes it all, winners become the ones able to build and maintain innovation pipelines aligned with the UN Sustainable Development Goals and the ESG index in a never-ending quest for pink and green innovation oceans. Such demanding knowledge-based organizational strategies require non-hierarchical organizational structures and cultures where knowledge democratization can be applied and flourish. Since all people have been created equal, then all people can equally think and generate knowledge if thinking space is given. This space can be offered and supported with AI-driven metaverstic gamified technologies. In this democratic knowledge management technological tryptic metaverse contributes by reducing inequalities and increasing availability and accessibility for virtual knowledge elicitation and utilization. Gamification establishes the rewarding and challenging mechanism for incentivized participation while AI, with the use of neural networks, analyses behavioural activities to predict the validity and value of knowledge contribution from each person. The three technologies operate as the back end of the Company Democracy Model for knowledge and innovation management which leads the overall approach and operations. Such a multidisciplinary knowledge-based organizational strategy intends to maximize human intellectual capital and transform employees into sustainable intrapreneurs whose practical, meaningful, and applied innovative knowledge can impact their lives, the organization, the environment, and the society.